Commodities Futures Trader Data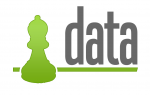 INTRODUCTORY
INTERMEDIATE
ADVANCED
INTRODUCTORY
INTERMEDIATE
ADVANCED
(This data is for Metastock charting software. If you are looking for Beyond Charts+ data, you'll receive a phone call from the Beyond Charts team shortly after purchasing the software. Or, you are welcome to call them on 03 9583 1022.)
Commodities and Futures Traders Pack
Commodities and Futures traders understand that the ability to see what is happening in the markets is a vital part of their business. Trading Game futures data offers traders the ability to scan the 86 futures markets - from 14 exchanges. The data (from these exchanges is fully maintained for you and goes back the inception of the contract. The database includes ready made continuous contracts which are both spliced and back adjusted as well as the relevant spot months.
In addition to futures markets, the service updates all key cash prices, including international stock indices and base metals.
This data includes sophisticated mechanisms for the automatic creation of spliced continuous and back-adjusted continuous contracts, contract pricing and position sizing/risk management.
This pack includes full historical data (valued at $99.00)!
Want to see some terrific videos about our futures data? Click here.