From the trading desk of Louise Bedford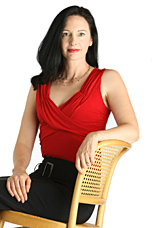 Louise Bedford,
Australia's Best Selling Author of Books on the Sharemarket
Louise Bedford here. You may have read one of my books Trading Secrets, Charting Secrets, The Secret of Candlestick Charting and The Secret of Writing Options. They've been on Australia's best-seller list of sharemarket books for around the past decade.
If you've been looking for a trading friend to help you become an exceptional sharetrader, then you're in the right place. This may be the most important letter you've ever read, because…
I'm on a quest!
A quest to create as many happy, independent, wealthy and skilled share trading retirees, as possible – by providing them with life-changing information for FREE.
During 2009, a bunch of usually sane, angry retirees captured and tortured their funds manager. Did you read about that? Click here for full details.
It's a shocking story of people driven to desperation, facing an uncertain, terrifying future having lost almost everything.
Refuse to leave your money in the hands of people who don't care as much about your financial future as you do. Develop the skills to make money whether the sharemarket is trending up or down. Learn how to trade for yourself and you'll never look back.
Make no mistake – learning about the sharemarket will be one of the most rewarding skills that you can possibly learn. Not just for you, but also for your entire family, and your lifestyle.
If you've been looking for a friend to help you develop the remarkable freedom that trading for yourself can provide, then you're in the right place. This may be the most important letter you've ever read.
Over the past two decades, I've been helping active, curious retirees, or people keen on early retirement, to write winning trading plans. Plans that open up a host of life choices.
Choices about where you'd like to travel to next, where you live, and the type of lifestyle you can enjoy. Choices about a fascinating new interest to pursue and rewarding skills that you can master, even if you're worried that some of the new technology and techniques may be tricky to master.
Please let me explain…
It all started for me around 20 years ago. Back then, I was a manager for a large Multinational company, and I was flying high. I started to trade alongside my job and then – just a few short years later… the unexpected happened.
Over the course of a few short months, I progressively lost the use of my arms through an unexplained tendon condition. I found that even simple tasks such as opening doors had become a day to day painful struggle.
Dressing, driving and feeding had now become daily challenges. Because of this, I had to quit my terrific job. Life was looking bleak indeed.
I was forced to 'retire', before I was ready…
…and before I had the means to be able to do so – facing ongoing health hurdles that threatened to stop me in my tracks.
For me, share trading became the solution. I didn't need to have a job, I didn't need loads of cash, and I certainly didn't need to have my health. Trading is an equal opportunity employer. It doesn't care about your age, gender or your status. One guy I've trained who is actively trading the market is just a few years shy of 100, and he's making a go of it!
The markets reward people who are actively seeking answers to their own problems and who are willing to learn. People dedicated to their own goals, and with the discipline to educate themselves have a high probability of success. All of the skills you need – you can learn.
It occurred to me that there must be many other people who have found themselves in a situation where they would like to create a regular part-time or full-time income from their own home. Maybe they have fallen victim to their superannuation being eroded due to ineffective money managers. Or perhaps you're finding that you're still after a challenge, but want an occupation to fit in around your busy lifestyle so that you can enjoy your retirement on your own terms.
Whether you're retiring, or retired from the workforce at a time of your own choosing, or even if you had retirement thrust upon you – share trading could be your answer –
"the freedom to live the lifestyle I want…"
"For me trading is my retirement plan. It gives me quality of life for as long as I need it. It gives me the freedom to live the lifestyle I want, where I want, and with whom I want. I now have freedom from working in a job for 40 hours a week and freedom to be myself, and do what I want to do. Thanks to Louise, I have the opportunity to indulge in something I really enjoy doing as well as providing a mental challenge and stimulation. I couldn't ask for a better retirement!"
Mart Fowler, recently 'thrust' into retirement, now a share trader, NSW
If you're like me, you're just not ready to hand over control of your finances because you've spent so many years building up your nest egg. I understand where you are coming from. The solution may be easier than you think.
Over the past couple of years I have had great improvement in the condition of my arms. Today I am a full-time active private trader and I have helped thousands of ordinary people, just like you, wrestle back control over their finances and achieve their goals through trading. People like Barry and Elizabeth:
They followed my step-by-step plan and they're now working when THEY choose to…
We made 872% on one CFD trade, and 598% on a share trade. If there is anyone who has not realised success after doing your training, then they haven't followed what you've laid out in your step-by-step plan, where you've taken ordinary people by the hand and led them towards deriving rock-solid profits for the rest of their lives.
Barry and Elizabeth Zeuschner, part-time bookkeepers, Melbourne
The common thread between all of my traders is that the only schedule they want to answer to is one that they set for themselves. They want to call the shots in their own lives and make their mark. Some people reach this conclusion when they're 20, and others may take a few decades more… it doesn't matter – the end result is the same.
Look, I know that trading may seem like a lot to take on.
Plus, now is hardly the time in your life to take a risk. You've worked hard for everything you've achieved and you're determined to hang onto it.
Here's the thing though… if you don't grab control and learn how to trade the sharemarket, you'll be handing over your future to people who just won't care as much about your money as you do. Plus, you've got to ask yourself – if you can't focus on your finances and securing your nest egg today – when will you?
If not today, then when?
I can tell you that if you're willing to go through a little temporary effort, with my help, you could quite possibly set yourself and your family up in comfort for life.
"Trade safely…"
"Louise is a true professional. There are no false hopes. She provides unparalleled support, detail and guidance on how to develop a trading plan. Most importantly, she teaches you how to trade safely, within the limits you set yourself."
Dr Roy Axelsen, medical pathologist, Brisbane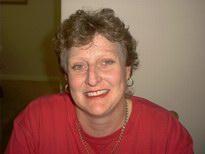 "…just simple concepts and rules, delivered so well anyone can understand"
"Louise Bedford is such a superb trainer. She has the knack of turning a seemingly complex subject into something understandable and enjoyable, but more importantly into something very profitable. No rocket science involved; just simple concepts and rules, delivered so well anyone can understand. The only pre-requisite is the ability to count your profits. After only six months trading the Louise Bedford way, I felt really comfortable with her methods, and my bank balance was a lot healthier to boot."
Barbara Nunan, Adelaide, IT Consultant and part-time trader
Trading is something you can fit in around the rest of your life – so even if you want to pick up and explore outback Australia in a caravan, you can trade as you go, making money as you travel. All you need is a laptop and you're in business. Just a few simple skills can set you up for life.
Plus, heaps of people have decided to retire early, using the sharemarket too.
So, are you ready to explore the sharemarket, with my help? I'll be right by your side so you can work out whether you can either bring in some extra dollars into the household, or ultimately fund your retirement.
If you're anything like me, when it came to learning about the markets, I knew I wanted the rewards, but I just didn't know where to start. Well… you've come to the right place.
"Take The Guesswork Out of The Sharemarket!"
Register NOW to Enjoy This FREE Trading Pack,
and You'll Be On Your Way to Making Serious Profits.
Register right now to get your free trading pack where I will take you by the hand and show you what it takes to become a successful trader. This is an ongoing monthly support system, completely free of charge, because as I mentioned – I'm on a quest. I want to help you become profitable, as quickly as possible, using the sharemarket as your vehicle.
I'll show you how to trade with an edge to create exceptional results for your lifestyle and your family. Develop the skills to profit, whether the market is going up, down or sideways.
Register your details now and you'll receive for FREE:
your brand new trading plan template by email, straight away
a free monthly email newsletter from my sister site – www.tradinggame.com.au
a free month of Trading Game forum access
the chance to win a home study course
My 5-part e-course called 'The Sharemarket – Your Unfair Advantage'
All of this is available to you absolutely free of charge, with no strings attached. And if you don't like it, you can simply unsubscribe. However, once you get a taste of what you'll be receiving, I'll bet you'll want to stay a part of our community of thousands of profitable traders.
You are just moments away from beginning your brand new trading life. Fill in your details below, right now.
Take control of your financial future and fill in your details here:
Learn to Trade Confidently
GET YOUR FREE TRADING PACK
REGISTER for your Trading Made Simple e-course and Trading Plan Template from the creators of The Mentor Program
I'm looking forward to showing you how to gain the unfair advantage in the sharemarket and develop the trading tools so you can live life on your own terms.
Warm regards,


Louise Bedford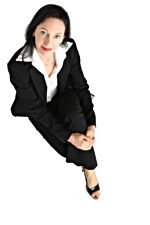 P.S. One more thing – The systems I will reveal to you are completely original. Because of the incredibly lucrative nature of these tactics, you must promise not to share them with anyone! They are intended for your private gain only. Fair enough?
Register right now using the form above and get ready to start a brand new trading life… a life filled with excitement, focus and the utter satisfaction that comes from knowing that you are in control of your own financial future. Come and join my world!