US Traders Pack - 12 Month Renewal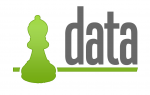 INTRODUCTORY
INTERMEDIATE
ADVANCED
INTRODUCTORY
INTERMEDIATE
ADVANCED
If you are buying this data for the first time,
click here now.
If you are renewing your data, then keep reading.
US Traders Pack - 12 Month Data Renewal
So, you've already experienced 'The US Trader Pack', and you're itching to renew this terrific data? Here is where you do it.
The US Trader Pack has been designed to cater for the medium to long term trend follower who generally makes use of end of day data to make their trading decisions. The Australian market represents only 2% of the world market, so it is wise for traders to diversify and seek trading opportunities in the world's biggest market - the US. If you are interested in trading this exciting, liquid, opportunity-rich market with clean, clear, end of day data, this is the ideal data package for you. This data is also perfect for systems testing.
Just add it to your shopping cart, and you'll have renewed.
$462.00 for 12 months subscription
What difference would this make to
YOUR TRADING?


What changes would this make to

YOUR LIFE?




Can you afford not to try?
GET YOUR FREE TRADING PACK
from the creators of the #1 TRADING MENTOR PROGRAM in the world.