Portfolio Traders Pack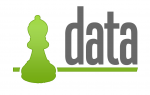 INTRODUCTORY
INTERMEDIATE
ADVANCED
INTRODUCTORY
INTERMEDIATE
ADVANCED
(This data is for Metastock charting software. If you are looking for Beyond Charts+ data, you'll receive a phone call from the Beyond Charts team shortly after purchasing the software. Or, you are welcome to call them on 03 9583 1022.)
The Portfolio Trader Pack
The Portfolio Trader Pack has been designed to cater for the medium to long term trend follower who generally makes use of weekly or daily signals to make their trading decisions.
This pack includes a fully maintained list of all ASX listed equities, all local indices and sectors indices as well as World Indices and access to our specialized Custom Folder facility.
If you are interested in clean, clear end of day data, with no extra frills, this is the pack for you. The Portfolio Trader Pack is the preferred starting point for traders who are new to technical analysis or who are just beginning on the journey of system design.
This pack includes full historical data (valued at $99.00)!
NOTE
Freight Costs for this product differ from the standard Trading Game Costs
What difference would this make to
YOUR TRADING?


What changes would this make to

YOUR LIFE?




Can you afford not to try?
GET YOUR FREE TRADING PACK
from the creators of the #1 TRADING MENTOR PROGRAM in the world.