Portfolio Traders Pack - 12 Month Renewal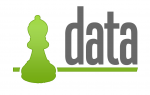 INTRODUCTORY
INTERMEDIATE
ADVANCED
INTRODUCTORY
INTERMEDIATE
ADVANCED
If you are buying this data for the first time,
click here now.
If you are renewing your data, then keep reading.
12 month Renewal - Portfolio Trader Pack
So, you've already experienced 'The Portfolio Trader Pack', and you're itching to renew this terrific data pack? Here is where you do it.
As you know, this data has been designed to cater for the medium to long term trend follower who generally makes use of weekly or daily signals to make their trading decisions. If you'd like to upgrade your pack though to the Investors Pack, Daytrader Pack, or Derivatives Trader Pack, you can do so as well. Now is your chance. If you'd like a few more bells and whistles, and some great tools such as hourly downloads, and Advance/Decline lines, you can renew an alternative package by clicking here. The other packages are just a tiny bit extra in terms of the annual fee, but there are some vastly valuable features that you deserve to check out.
If you're happy with your data, just add it to your shopping cart, and you'll have renewed.
$396.00 for 12 months subscription