Investors Pack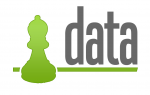 INTRODUCTORY
INTERMEDIATE
ADVANCED
INTRODUCTORY
INTERMEDIATE
ADVANCED
(This data is for Metastock charting software. If you are looking for Beyond Charts+ data, you'll receive a phone call from the Beyond Charts team shortly after purchasing the software. Or, you are welcome to call them on 03 9583 1022.)
The Investors Pack
If you would like to make precise judgments about medium and long term trends, using accurate end of day data, as well as advance market analysis tools such as Advance/Decline lines and Put/Call ratios, the Investors Pack is for you.
An Advance/Decline line measures the absolute number of shares increasing in value, in comparison to those decreasing in value. A positively sloping advance/decline line is a bullish sign as it depicts that the majority of shares in that particular sector are increasing in value. Ideally, a bull market will be characterized by more shares increasing than decreasing in value. The advance/decline line is often a cornerstone of many trading systems that look at the health of the market as measured by a simple count of the number of stocks going up versus those going down. The aim of such a tool is to get a jump on the market and be prepared for any change in trend.
The Put/Call ratio displays the number of put options traded divided by the number of call options traded. Traders often view the put call ratio as an indicator of sentiment. When the put call ratio is high, more put options have been traded than call options. Traders infer from this that bearish sentiment prevails. When the Put/Call ratio is low, traders infer that bullish sentiment prevails. This powerful contrarian tool is used by both professional equity and derivative traders the world over.
These tools will enable you to identify the most strongly performing sectors within the market. This data provides these essential indicators of market sentiment in an easy to use, simple format that will help you trade to your full potential.
This pack includes full historical data (valued at $99.00)!
NOTE
Freight Costs for this product differ from the standard Trading Game Costs
What difference would this make to
YOUR TRADING?


What changes would this make to

YOUR LIFE?




Can you afford not to try?
GET YOUR FREE TRADING PACK
from the creators of the #1 TRADING MENTOR PROGRAM in the world.