Investors Pack - 12 Month Renewal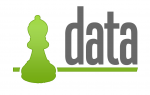 INTRODUCTORY
INTERMEDIATE
ADVANCED
INTRODUCTORY
INTERMEDIATE
ADVANCED
If you are buying this data for the first time,
click here now.
If you are renewing your data, then keep reading.
12 month Renewal - Investors Pack
So, you've already experienced 'The Investors Pack', and you're itching to renew this terrific data? Here is where you do it.
As you know, this data to make precise judgments about medium and long term trends, using accurate end of day data, as well as advance market analysis tools such as Advance/Decline lines and Put/Call ratios. If you'd like to upgrade your pack though to the Investors Pack, Daytrader Pack, or Derivatives Trader Pack, you can do so as well. Now is your chance.
If you'd like a few more bells and whistles, you can renew an alternative package as shown below or by clicking here.
The Daytrader Pack has hourly downloads which allows the aggressive trader to jump on intraday trading opportunities.
The Derivative Trader Pack is the ultimate data delivery system for the professional trader. Incorporating intraday downloads, option and warrant prices and broad market tools such as Advance/Decline lines and Put/Call ratios, it is perfect for the active trader who trades not only equity but derivative markets.
The other packages are just a tiny bit extra in terms of the annual fee, but there are some vastly valuable features that you deserve to check out.
Click on the links to renew either the Daytrader Pack or the Derivative Trader Pack.
Alternatively, if you're happy with your data, just add it to your shopping cart, and you'll have renewed.
$462.00 for 12 months subscription
What difference would this make to
YOUR TRADING?


What changes would this make to

YOUR LIFE?




Can you afford not to try?
GET YOUR FREE TRADING PACK
from the creators of the #1 TRADING MENTOR PROGRAM in the world.