Futures Trader Data - 12 Month Renewal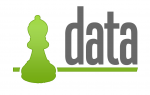 INTRODUCTORY
INTERMEDIATE
ADVANCED
INTRODUCTORY
INTERMEDIATE
ADVANCED
If you are buying this data for the first time,
click here now.
If you are renewing your data, then keep reading.
Futures Trader Pack - 12 Month Renewal
So, you've already experienced our terrific Futures Trader Pack, and you're itching to renew? Here is where you do it.
Futures traders understand that the ability to see what is happening in the markets is a vital part of their business, so well done on making the best possible data choice.
Just add it to your shopping cart, and you'll have renewed.
$396.00 for 12 months subscription
What difference would this make to
YOUR TRADING?


What changes would this make to

YOUR LIFE?




Can you afford not to try?
GET YOUR FREE TRADING PACK
from the creators of the #1 TRADING MENTOR PROGRAM in the world.