Forex Trader Data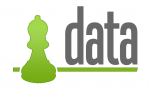 INTRODUCTORY
INTERMEDIATE
ADVANCED
INTRODUCTORY
INTERMEDIATE
ADVANCED
(This data is for Metastock charting software. If you are looking for Beyond Charts+ data, you'll receive a phone call from the Beyond Charts team shortly after purchasing the software. Or, you are welcome to call them on 03 9583 1022.)
Forex Trader Data
Our FX data provides traders with the ideal means of entering this massive dynamic market. The foreign exchange market differs from stock markets or futures markets in that there is no physical location or central exchange where trading takes place. Instead, the market consists of a network of large banks and dealers, with much of the trading handled over the phone. In recent years, private traders have been able to gain access to this "over-the-counter" market through retail-level currency brokers and online trading platforms. Trading Games FX data covers 81 currency pairs,including majors, minors and lesser known exotic currency pairs.
Sophisticated traders understand the need to diversify away from just one single market where trading opportunities might be limited at any given time. The FX markets provide not only an opportunity for substantial diversification benefits but also the potential to access a market that trades almost 24 hours a day seven days a week. Daily turnover in the FX market is in excess of a trillion US dollars - this massive turnover provides both unrivalled liquidity and trading opportunities.
This pack includes full historical data (valued at $99.00)!