Derivatives Trader Pack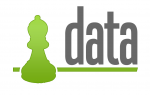 INTRODUCTORY
INTERMEDIATE
ADVANCED
INTRODUCTORY
INTERMEDIATE
ADVANCED
(This data is for Metastock charting software. If you are looking for Beyond Charts+ data, you'll receive a phone call from the Beyond Charts team shortly after purchasing the software. Or, you are welcome to call them on 03 9583 1022.)
The Derivatives Trader Pack
The Derivatives Trader Pack is the ultimate data delivery system for the professional trader. Incorporating intraday downloads, option and warrant prices and broad market tools such as Advance/Decline lines and Put/Call ratios, it is perfect for the active trader who trades not only equity but derivative markets.
Even slight changes in the underlying volatility of an instrument can have dramatic repercussions for an option trader. Should the volatility driving a particular option change, then the option price can alter without any dramatic directional move. This is one of the only data packages on the market that includes Implied Volatility data to track these changes. Other packages that do offer volatility data are priced at around $5000 or more. If you are serious about trading options effectively, this is the data package for you.
This pack includes full historical data (valued at $99.00)!
NOTE
Freight Costs for this product differ from the standard Trading Game Costs