Derivatives Trader Pack - 12 Month Renewal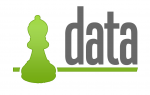 INTRODUCTORY
INTERMEDIATE
ADVANCED
INTRODUCTORY
INTERMEDIATE
ADVANCED
If you are buying this data for the first time,
click here now.
If you are renewing your data, then keep reading.
12 month Renewal - Derivatives Trader Pack
So, you've already experienced 'The Derivatives Trader Pack', and you're itching to renew this terrific data? Here is where you do it.
As you know, this data is the ultimate data delivery system for the professional trader. Incorporating intraday downloads, option and warrant prices and broad market tools such as Advance/Decline lines and Put/Call ratios, it is perfect for the active trader who trades not only equity but derivative markets.
Just add it to your shopping cart, and you'll have renewed.
$594.00 for 12 months subscription