Daytrader Pack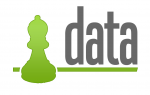 INTRODUCTORY
INTERMEDIATE
ADVANCED
INTRODUCTORY
INTERMEDIATE
ADVANCED
(This data is for Metastock charting software. If you are looking for Beyond Charts+ data, you'll receive a phone call from the Beyond Charts team shortly after purchasing the software. Or, you are welcome to call them on 03 9583 1022.)
The Daytrader Pack
The Daytrader Pack with its hourly downloads allows the aggressive trader to jump on intraday trading opportunities. By using this package, you will be able to spot opportunities before the other traders, and to make full use of the early warning capacity of precise intraday data.
As with all Trading Game data packages, you will receive the amazing Custom Folder system. Custom folders make the data organisation process easy and foolproof. There is no need to assemble custom databases yourself as the data comes prearranged in selected folders of the ASX 100, ASX 200, ETO stocks and each of the sectors in the Australian market. These folders are updated automatically whenever a change is made to the underlying Index. This function is a terrific time saver and will help you to focus on your trading rather than being concerned with boring administration details.
This pack includes full historical data (valued at $99.00)!